On Monday, the G7 leaders meeting in France announced a deal to help Brazil and other South American countries fight the wildfires burning in the Amazon rainforest. The deal includes $20 million USD (£16.34 million) in emergency aid.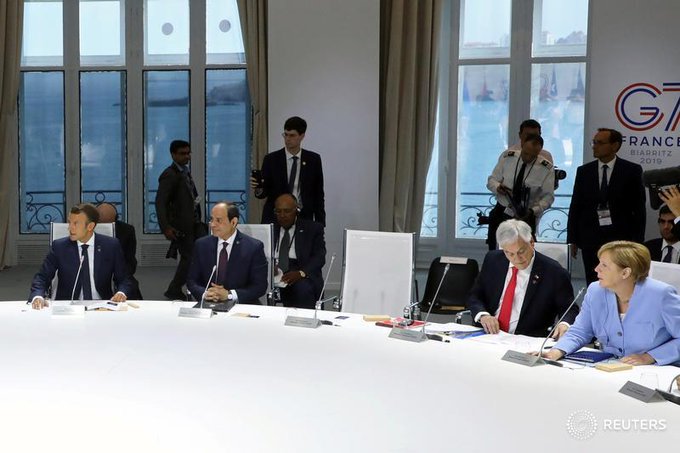 An empty chair for President Donald Trump is seen during talks on climate change and biodiversity at the

#G7

. French President Emmanuel Macron said Trump had been busy holding bilateral meetings.

Macron says Trump didn't attend the climate session b/c he had other bilats. But Trump's only bilat in that time block was w/Merkel, who was there for the start of the session. It's not clear what Trump's claims that he'd attend a climate session later today were referring to.
El fuego continúa avanzado en Roboré. Compartimos imágenes de hoy. #Chiquitanía

📹Jerjes Justiniano pic.twitter.com/GOMyN4VZPk

— Los Tiempos (@LosTiemposBol) August 24, 2019