Salman Khan was sentenced 5 years in prison in the Blackbuck Poaching case on Thursday by Jodhpur court. Salman has also been asked to pay ₹10,000 fine in the 19 year old case by the court. Fellow actors Saif Ali Khan, Sonali Bendre, Tabu, Neelam and a local, Dushyant who were also accused in the case gained the benefit of doubt and were all acquitted.
The 19 year old case finally reached its conclusion on Thursday. While shooting for Sooraj Barjatya's Hum Sath Sath Hain actors Salman Khan, Saif Ali Khan, Sonali Bendre, Tabu, Neelam and a local, Dushyant were together accused of killing and poaching two blackbucks in Kankani, Rajasthan in 1998. The industry is expected to lose ₹1,000Cr as Race 3, Bharat, Dabangg 3, Kick 2 are among the films the actor was working in.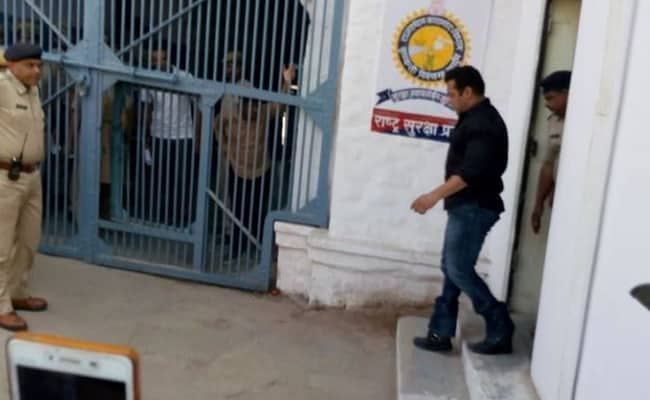 During conviction, prosecution called Salman Khan a habitual offender and asked for maximum punishment which was strongly opposed by the actor's attorney. A DNA report and an eyewitness are said to be the factors that determined the conviction.
Salman Khan was taken to Barrack no 2 was given Inmate Number 106 in the Jodhpur Central Jail after the hearing while the actor's lawyers applied for bail in the Jodhpur sessions court. While the conviction was disheartening for many fans, the Bishnoi community was seen celebrating the actor's conviction.