The brother-sister relationship is something that is a mix of sentiments, emotions, quarrels and more. We cannot define the brother-sister relationship in a word. The reason is that, at times, they look like enemies, and some other times, they look like partners in crime. Actually, they care each other and share the things among themselves.
Tips to be on Safer Side This Rakshabandhan due to Covid-19
Now that the COVID-19 scare has engulfed the entire world, maintaining a normal social life has become almost next to impossible, let alone celebrating festivals or religious events. However, when it comes to wishing well for your darling sibling on this Rakshabandhan, you cannot sacrifice on everything. 

There are ways in which you both can be safe and still celebrate a decently enjoyable Rakshabandhan. 

Thanks to the travel restrictions and lockdowns implemented all over India to stop the spread of COVID-19, getting together with your brother may not be possible, if he happens to stay in a different place or state.
You can still send your wishes virtually, over an exciting video call session and let him know how much you love him.
How to Celebrate Rakshabandhan in this COVID-19 
Rakhi is celebrated to give honor to the brother-sister relationship. If you want to make your sister go mad with your gifts this Rakhi, then you need to reckon giving any one of the below mentioned top 10 Raksha Bandhan Gift Ideas In2020.
1. Jewelry
As you all know that, girls and jewelry have unique bond. Every girl loves to adorn gold or diamond jewelry. You can get them a piece of jewelry that could light up your sister's face with a glow and charm.
2. Take Her to Shopping
Can you find a girl that hates going shopping? You definitely cannot, as all girls love to spend time in exploring unique dresses and accessories. Taker her for shopping and let her buy whatever she wants.
3. A Childhood Memory
Nothing is more special than giving something from the childhood. We all have a bunch of childhood memories. You can give her something from your childhood like an album collection, gadget you fought for, comic strip, cartoon characters you have enjoyed and more.
4. Chocolates
No matter, how elder the woman is, but she is your sister and she loves to have chocolates still. You can give her mouthful of chocolates. You can buy her a mix of different chocolates to make her day.
5. Inspiring Book
Of course, as a brother, you need to give your sister a strong support and motivation. A motivational book can do this to your sister on your behalf. You can get her the motivational book that you think will definitely inspire her.
6. Make-Up Items
No girl or woman hate spending even a whole day for a makeover. You can buy her the makeup items like eyeliner, kajal, mascara, lipsticks, nail polish, foundation creams and more. The point is that, you should make sure to buy the branded ones, as the poor quality ones may spoil your sister's skin.
7. Personalized Gifts
Giving something very special and personal gifts will definitely be fresh in your sister's mind forever. The point is that, you need to plan the gift cleverly. Make sure your sister will cherish the gift for her lifetime.
8. Phones or Watches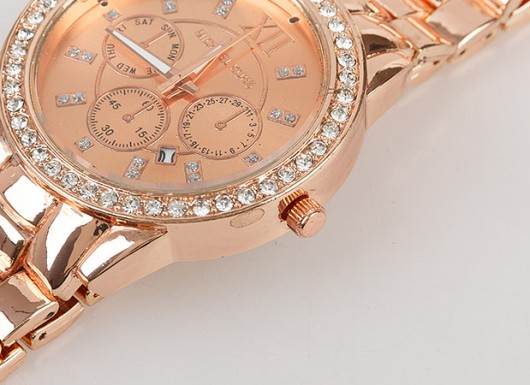 Girls love to have smart phones that get hold of adorable features and look bigger, so you can get her the new arrival smart phones. Next to phone, you can buy your sister watches that come with colorful straps. Your sister can wear the strap according to her dress color.
9. Money
This gift is something that never goes out of vogue. You can give her handful of cash and ask her to buy what she desires.
10. Soft Toys
You can give your sister a teddy bear or dora fur doll. Girls love dolls for no reason.They loves Soft toys as they are.
[accordions id='16470′]