Yes, when we say world cup, we are pretty sure you'll relate to just one thing, that is ICC Cricket World Cup 2019. This highly celebrated sporting event is no less than a religious festival for the majority of Indians. The dates for this glorious championship has been fixed and as each day inches towards the competition, fans have started to do a whole lot of things. From "poojas" to predictions people are using every trick up their sleeves to make sure India brings the trophy home.
While everyone is doing their math, we also did some calculations and tried to predict who the winner of ICC world cup 2019 can be. You can choose to skip to the end to find out who wins, but if you know how? read the entire apology. Before beginning, we would like to state that this prediction is completely our viewpoint and has been derived through various permutation and combination that we are going to discuss further. These stats also include individual team performance, player performances and more. So, let's begin.
Shortlisting The Top 5 Teams
To start with, we will make our own list of the top 5 contenders. Removing the rest, we find that these 5 teams will stand on the top. This is considering their overall team strength, a number of matches played and previous world cup records. These teams, in no particular format, are:
India
England
Australia
New Zealand
South Africa
Every team has popular, inform players, some who have proved their preparation during IPL 2019.
The Most Balanced Team
Now that we have narrowed down to our top 5 picks, the next step is to find out which team has the most balanced team. Let's start:
New Zealand: We start with New Zealand simply because they were the first ones to reveal to the world their top 15. With experienced players like Trent Boult, Ross Taylor, Martin Guptill and Kane Williamson as capital, New Zealand looks like the add ready for war.
Australia: It is sad that 2 of the most powerful players of this team were banned from playing international cricket after being caught in an unfortunate foul play. This had an impact on their performances both on and off the pitch. But looking at their current performances it seems they are back and ready for action. With powerful hard hitters like David Warner and Shaun Marsh along with Mitchell Starc, Adam Zampa, and Nathan Lyon and others this team looking clean and strong.
South Africa: The top 15 selected players from South Africa are celebrated across boundaries. Players like HashimAmla, Imran Tahir, Aiden Markram, and JP Duminy among others have performed tremendously and can be a threat to the competition.
India: Well, we know how India has been performing. Under the capable captainship of Virat Kohli, India in the last few years has won several international marches. With super talented players like Hardik Pandya, Rohit Sharma, and KL Rahul, among others, the team can give a very tough fight to a lot of teams.
England: Finally, the England squad looks like a gang of carefully skilled machines, devised to play extraordinary cricket. Not one player in this team looks week. Jason Roy, Jonny Bairstow, Joe Root, Jos Butler, Moeen Ali and many others have perfected themselves in every way possible, for the world cup.
After looking at all the teams we can easily say that there is a tough fight to find the most balanced team but narrowing down, we can say India or England have to be on top. Both have very balanced and well-picked players. The bowling and batting attack of each of these teams are carefully arranged. However, we need to pick one and that would be England considering one extra factor that favors them i.e their home ground. As we all know, 4 time hosts England will be repeating history by hosting the World Cup yet again. This gives the home team a substantial advantage over the others.
Team Performances
The last factor that remains is looking at the overall performance of the 2 teams we narrowed down to earlier, England and India. Following are their stats from last year.
England – According to the official England Cricket Board's website, England played close to 53 matches in 2018 of which it won 31 matches and 7 were drawn including 2 canceled matches. In other words, England has won more than 67% of its matches which is an excellent number.
India – India has also played a total of 53 matches in last year out of which 35 matches have been won by this team. Considering the fact that 2 matches were canceled or were draw, India has won more than 68% of the times, again, an astonishing number of wins.
As we can see, England and India have yet again proven that each one deserves to be on the top. The numbers are immensity close and choosing one would be unfortunate. But, if we consider the times India and England have clashed, the probability favors England.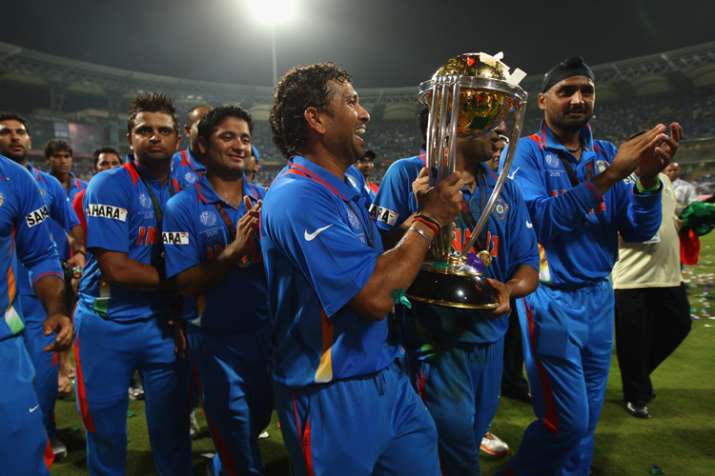 Conclusion
So, which is it? India of England. Well, as you can see in our analogy that England and India have been running in close proximity all along, but there has to be just one winner and that is India. Yes, we know a lot of cricket fans will completely disagree with us. Even our stats indicate that England had to be on top. But, we are forgetting one factor i.e along with other players India has M.S Dhoni, a cricketer who lead India to its ICC world cup win in 2011. We believe, that although Virat Kohli is the captain, Dhoni will provide sufficient guidance to the team and assure its victory. So, what do you think? Who will be the winner of ICC World Cup 2019? Do you agree with our final analogy? Or are you still in favor of England? Well, we would love to hear your thoughts in the comment section below. Thanks for reading.